Over the years the President & CEO of Black Hawk Security Services studied the security industry and discovered that there was a lack of properly trained security guards. He soon realized that companies were just hiring individuals to adorn the uniform and to just be a body onsite, while knowingly charging business owners for untrained security guards. It was unfair and morally wrong.
That sparked a burning desire by the President & CEO to start a security company to change that narrative by utilizing his expertise for over 20 years in Law Enforcement to personally train individuals specifically for the security industry. In 2016 Black Hawk Security Services was born to provide quality, professional and highly trained personnel to clients throughout New Providence in the most cost effective way.
Black Hawk Security Services
Black Hawk Security Services has been offering security guard services from 2016 to clients from small businesses to mega companies. Our company come highly recognized for its professional, dedicated, and well trained officers who are disciplined, and known for producing and delivering the best security services. We are licensed and insured with liability insurance. All Black Hawk Security officers are vetted thoroughly and enrolled in our rigorous (40) hour security training program at The Black Hawk Security Training Academy before they are introduced into the field to ensure that they are above and beyond the security industry standards to protect staff and assets. Our officers are trained in self-defense, handcuffing techniques, batons, OC deployment (pepper spray), CPR/First Aid, conflict resolutions and customer service.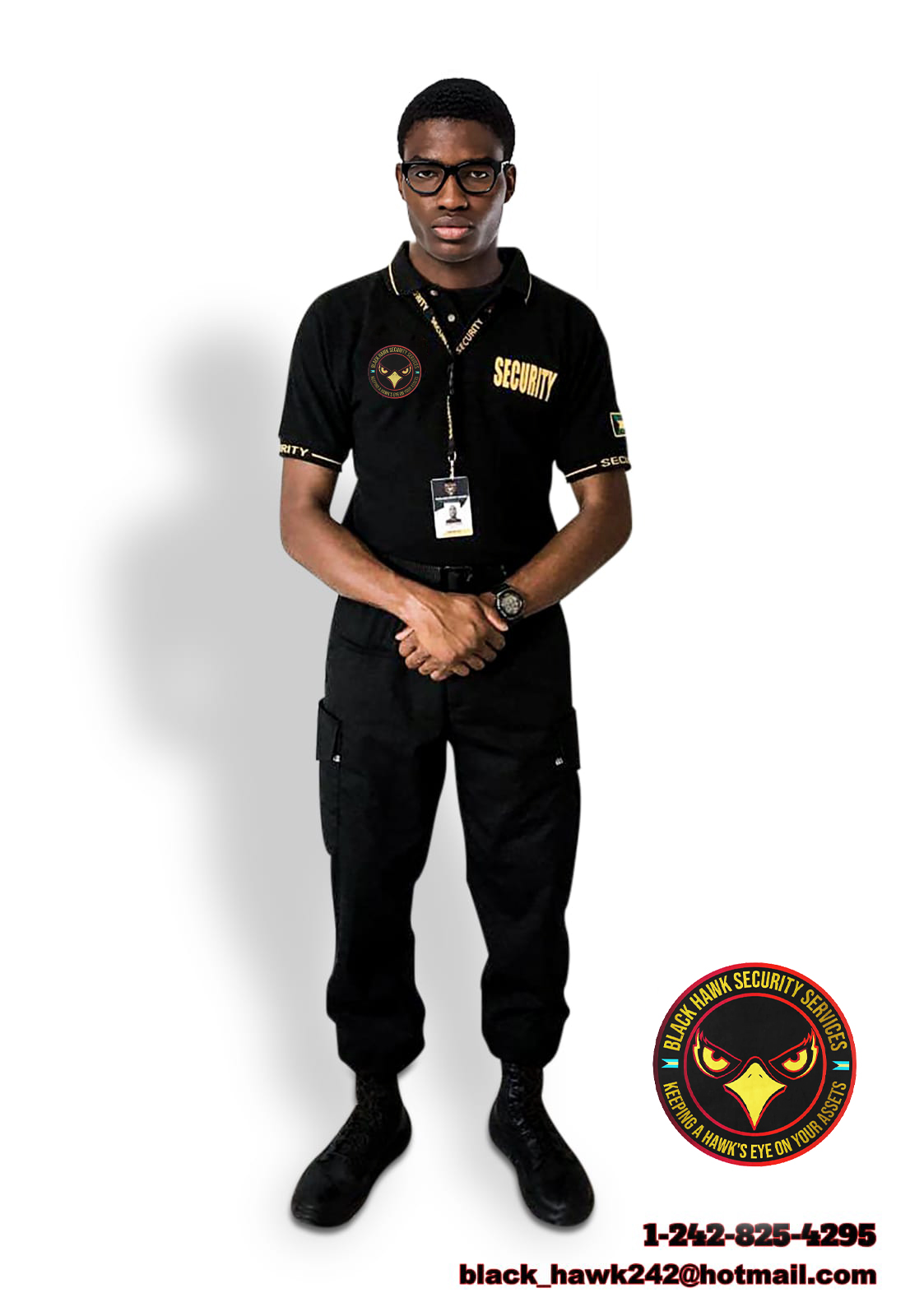 black_hawk242@hotmail.com
Security Services You Need
The presence of our officers protecting your assets will provide peace of mind and a sense of security to your company. Our competitive advantage is that we hang our hat on focusing extensively on training to set ourselves apart from other security companies. We truly believe that the more effective we train our officers the higher the quality of service will be to our clients.